Profile
Achieve IT Business Solutions, Inc. was started by Kathleen Olsen, Enrolled Agent. Kathleen completed her Bachelors Degree at Ramapo College of NJ, a Master's Degree in Communications at William Paterson University and earned a post graduate certification in Financial Accounting from New York University. Kathleen Olsen has more than 20 years experience serving in public and private firms including fortune 500 and major NYC broadcast industry companies.
The firm provides specialized consulting services to the Broadcast Media Industry as well as Certified Public Accountants, Counselors at law and Tax Professionals. As an Enrolled Agent, Kathleen Olsen is a tax matters specialist for Individuals, businesses and estates. Kathleen is an active member of the National Association of Tax Practitioners.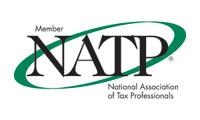 Achieve It Business Solutions, Inc.
Mission and Philosophy
Mission
Our mission is to service clients with professionalism and integrity and to become a positive component of your professional team. We provide customized professional consulting services on an as needed basis.
Philosophy
Achieve IT Business Solutions, Inc. is a solid consultancy firm focused purely on the requirements and goals of clients. The Company philosophy is based on a simple set of principles:
Staff Development
Staff development is the strength of Achieve IT Business Solutions, Inc. A highly-educated and skilled individual will provide clients the utmost attention, devotion, and dedication. The Company seeks associates with extensive, relevant experience, an enthusiastic attitude and invests in continual education and training.
Honesty
The Company practices a relatively transparent business model, keeping clients fully informed of the entire situation and ensure that they comprehend all aspects of the association before any commitment is solidified. The Company strives for long-term relationships and clients who are willing to attain their objectives with Acheive IT Business Solutions, Inc.
Reliability
The Company meets or exceeds each goal and promise; otherwise, the Company does not make them. Commitments are not taken lightly. Adhering to statements and promises is not a point to be pondered at Achieve IT Business Solutions, Inc.; it is an automatic reaction.
Quality
Quality of service is the foundation of practice. Advanced tools and techniques are used to track all projects to ensure that a strong solution or project is delivered.
Vision
With the rate at which the world is changing daily, it is often difficult to know where the boundaries lie. While this can be of concern to many, with a leader like Achieve IT Business Solutions, Inc. by your side the current conditions generate endless possibilities for the future of your organizations' services. This firm strives to consider the world the way that the most advanced, tech-savvy individual sees it, in this way, our clients are provided services that are cutting edge, impressive, and useful.